The Aviation Safety Management course in Curacao is designed to provide the participant with the working knowledge of the development and management of an effective safety program. The philosophical and historical development of major concepts are examined with particular emphasis on areas of special concern in organizational accident prevention.
The participant will analyze the influence of culture, morale, and education and training, as well as review problems facing today's aviation safety program manager and learn how to deal with basic safety and risk management concepts, as well as analyze program elements typically found in aviation safety programs. Participants will partake in classroom exercises based on real-world experiences to learn how to use additional tools and techniques to promote safety management in their organization.
Course topics include: Building Aviation Safety Programs, Safety Culture, Accident Preparation and Investigation, The Economics of Aviation Safety, Safety Analysis Techniques, Accident Crash & Emergency Management and Introduction to Safety Management Systems (SMS).
Course Objectives
Upon successful completion of this course, participants should be proficient in the following:
Describe typical goals of an aviation safety program and various techniques available to achieve these goals.
Describe concepts of risk management as applied to aviation safety.
Become familiar with the authority and responsibilities normally given to the aviation safety program manager and ascertain how they can be used to effectuate changes in the management of aviation safety.
Recognize the various components of Safety Management System Programs.
Who Should Attend
Because safety risks affect every individual and department, professionals working in various capacities across the aviation industry can benefit from this knowledge including:
Safety Officers & Professionals
Pilots
Airport Managers
Fixed Base Operators
Airport Risks Managers
Fun Facts
Curaçao is a spectacularly beautiful island, just off the coast of Venezuela in the Caribbean Sea, surrounded by turquoise waters, pristine sand, and enveloped in blissfully perfect weather year-round. It is the largest and most industrialized island of the Netherland Antilles, covering 182 square miles and is known for its multi-cultural population, with Dutch, Papiamentu and English as official languages.
About the Instructor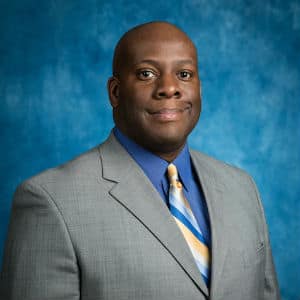 Anthony Brickhouse
Assistant Professor
Since entering academia, Professor Brickhouse has been involved in research surrounding flight operational quality assurance (FOQA), mental aspects of air safety investigation, airport ground safety, and the use of flight recorders in accident investigation. See Faculty Profile
---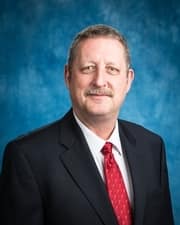 Daniel Cutrer
Associate Professor
Dr. Cutrer is a retired U.S. Coast aviator (O-6) with over 5,00 hours of flight time; he served as an aircraft mechanic, an Aviation Maintenance Officer, a Chief Pilot, and a Military Flight Instructor, while earning FAA ATP and A&P certifications. Dr. Cutrer has participated in several military aircraft accident investigations. See Faculty Profile